WBo2 Logging Software

|

Buy | WBo2

| Logging Software for 2.0 | Logging Tech
WINLOG version. 1

Justin Luton has released a completely new application for displaying and logging data from Tech Edge wideband products called WINLOG.

Go to Justin's WINLOG site to download the latest version, and you can register the software here.. Justin also has PDF instruction documents available that describe setting up WINLOG and using the software with Tech Edge units.

WINLOG is very configurable, and is set up to emulate the older TEWBLOG by default. More "dashboard" files and other configuration tips may be found at WBO2forum.
&nbsp

Older information about the previous version TEWBLOG, is preserved below. Registrations for TEWBLOG are no longer being accepted, although a free registration for TEWBLOG may be supplied when WINLOG is registered.

&nbsp
te WideBand Logger vers. 2.1c

TEWBLOG (pronounced T-E W-B Log rather than tube-log!) is a Windows application (Win32) that logs data from Tech Edge Wide Band o2 Lambda Meters. Both immediate and on-board logging modes are supported for all models including those with 1 Mbyte on-board memory. Much of the the following information was written by TEWBLOG's author Justin Luton.
| | |
| --- | --- |
| | The Tech Edge Wide Band o2 Lambda Meter was the first low cost wide band oxygen sensor controller available as an easy to build DIY kit as well as being available as a pre-built unit. For their performance they are less expensive than most of the other Lambda meters that are out there. After the v1.5 lambda meter was released, I decided it would be nice to have a powerful application that would make tuning my car easier. I found that looking over at the display while driving really wasn't a convenient way to tune, and was somewhat dangerous! |
TEWBLOG has the following features to make tuning and monitoring your vehicles performance safe and simple :
Large, easy to read gauges that display the data coming back from the sensors in real time.
A running graph that plots the history of the gauges as the car is running. This makes it simple to look back in time a few seconds as you are driving.
Completely configurable "gauges". Each of the gauges can be configured to display the data from most types of sensor that can be connected to the TE Wide Band device.
Configurable realtime graphs. Each of the graphs can be configured to display the data how you like it to be displayed.
Time stamped data for the TE-5301 and version 1.5 meters. (Accurate to 10ms)
Data is stored in a simple CSV (comma separated value) for easy import into other applications for analysis
Support for all of the current versions of the Tech Edge wide band hardware, including the original TE-5301 display, the v1.5, and now the v2.0 hardware.
In addition to those features, the registered version of the software has the following features (see next section for how to register) :
No Nag screen when the program is started! :-)
On screen review of the logged data, with the ability to zoom in/zoom out and look at specific values at any point in the graph.
Time stamp display as points are selected in the graph.
Fully configurable alarms. Alarms can be defined based on one or more of the "gauges" being in a specified range. Complex combinations of gauges can be combined to make accurate alarms.
AutoTrigger - A feature that allows you to define the conditions (based on gauges) which will cause the software to automatically start logging data.
Download TEWBLOG Software (2.1e)
Download PDF User's Guide
| | |
| --- | --- |
| | The 2.1e User's Guide (about 20 pages including table of contents) describes in detail how to use the logger software. Click here for the TEWBLOG User's manual (2.1e) and here's the 2.0c version |
Software Registration
Although you do not have to register to use this product, Justin is currently accepting payment to register, using PayPal, for US$20. Note, if you sign up for PayPal now, you'll receive $5 from them just for signing up!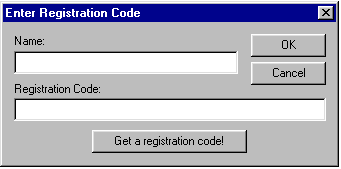 Click the PayPal icon above to send your payment. please be sure to INCLUDE THE REGISTERED USER'S FULL NAME WITH YOUR PAYMENT, failure to do so WILL DELAY THE PROCESSING OF YOUR REGISTRATION CODE! Once payment has been received, Justin will email your registration code within 72 hours.
When you receive the registration code, you'll be able to register your software by selecting the "Register" button that's displayed when you run TEWBLOG. Then enter your name, and the code you received (Both should be entered exactly as provided in the registration email. We suggest you copy and paste the details from the email).
Click the OK button, and if all is well, you will be prompted that the software has been registered.
Thank You! And enjoy the use of TEWBLOG! - signed : Justin.

Page updated 8th May 2008
Page created 13 Feb 2004 | Tell me about broken links